The work home care leaders do to foster a resilient and adaptive culture ultimately ends in the home of a client. That endeavor can be a complicated one, but one home care leader says that to succeed in this work, one person needs to be in the center of any culture-making strategy discussion: the caregiver.
"Everyone talks about a 'secret sauce.' There isn't any. Get a great caregiver in someone's home and then take care of them," said Neal Kursban, CEO of Family & Nursing Care, at the Home Care Innovation Forum in June.
There are multiple facets to making sure caregivers are taken care of. Creating an intentional culture focused on people as much as outcomes and being open to new ideas helps ensure caregivers' success and lays the groundwork for company-wide innovation and support.
As home care leaders seek to scale their operations, the bottom line is often top-of-mind. But those on the front lines are the ones carrying out your mission and your most vulnerable employees. You may have lit the torch when you started your operations, but your caregivers carry your fire into the world.
Kursban joined Ryan Iwamoto, Co-Founder and President of 24 Hour Home Care, for a discussion at the forum to share their unique takes on crafting a culture that's more than just a saying in the lobby at the home office, but rather a deeply rooted identity carried out from the boardroom to a client's living room.


Nurturing Openness + Innovation
Creating a culture where employees feel free to try new things – even if they don't immediately show positive results – is essential to nurturing an environment where innovation is embraced.
As Iwamoto said, "More is lost in indecision than the wrong decision."
It's also crucial for leaders to surround themselves with colleagues who have skills and talents they don't.
"The most important thing is finding the people that are better than you, are smarter than you, and that can complement your weaknesses to help you continue to grow," Iwamoto said. "That's probably been the number one thing we've done – surround ourselves with those types of people. If you are the smartest person in your room, you're in the wrong room."
Solutions and innovative ideas can come from anywhere in your company. Fostering an environment that's receptive to this kind of openness is crucial, and requires an operational framework that encourages and lauds the sharing of these insights. A culture marked by mutual respect and active engagement allows every member to feel valued and heard, paving the way for enhanced organizational growth and development.
Home care leaders must listen to their front-line workers, Kursban said. Caregivers, after all, are the face of your company. Providing ample opportunities for open dialogue enables a better understanding of the challenges they encounter, helping construct solutions for their needs and concerns.
"In our company, you get 'reprimanded' for silence," he said. "We need you to speak up. If you see something that isn't right, you need to let us know. Also, it helps to know if someone is struggling in silence so we can assist them."
Caring for Caregivers
Being a caregiver isn't easy: Sometimes long hours or extensive commutes to a client's home, relatively low average pay, and other issues mean it's more of a calling than a job.
It also means that operators have to attend to the needs of these workers.
Offering good pay and consistent work is crucial to enhancing caregiver retention, Iwamoto said. By doing just these two things, operators don't just create a supportive and rewarding work environment, they help contribute to the overall quality of the care provided. Happy workers make for happy clients.
"If you don't have a strategy of good pay and consistency of work for your caregivers, it's going to be very hard, and none of the other stuff you try to do around it is gonna matter," he said.
Furthermore, Iwamoto said, operators would be wise to measure retention rates not just at the company level but holistically, down to regional offices and individual supervisors overseeing caregivers in specific areas. This approach allows for formulating more informed and effective decisions, ultimately improving client and caregiver experiences.
"You have to measure your caregiver retention," he said. "Most people do that on a company level, but how far down do you go? Branch offices? Individuals? You need to get the data."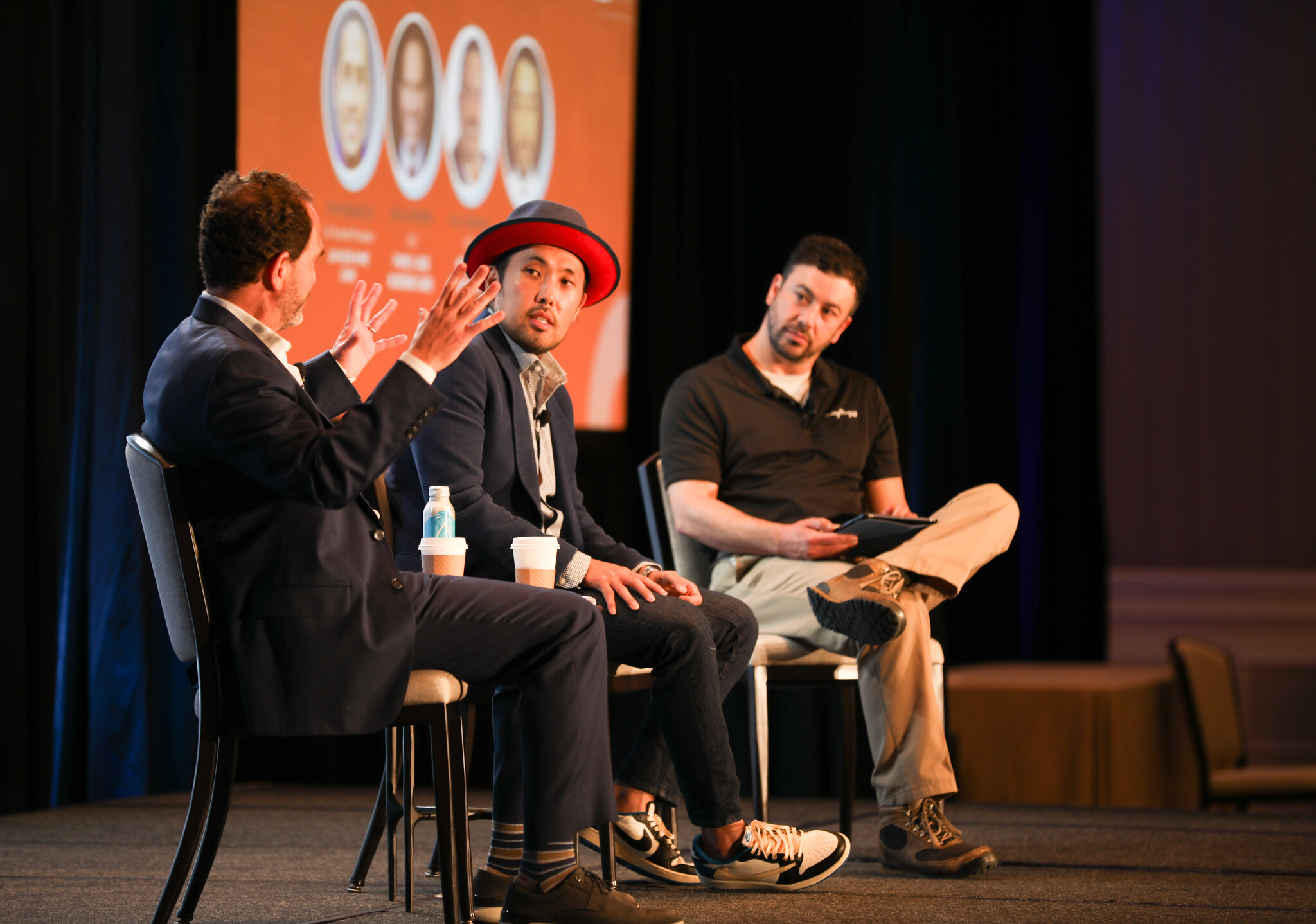 Finding your "Why"
Iwamoto's journey to why he became a home care leader is a personal one. In 2005, his grandmother was diagnosed with Alzheimer's disease, and his family had difficulty finding caregivers to take care of her.
He saw an opportunity, and 24 Hour Home Care was born. His grandmother lived 14 more years in her home with her caregiver, passing away at 101.
"I've seen the magic of home care. It is about (leadership) having a purpose, having a north star, but it's also about how can you tie your employees into that purpose through their own personal motivations to do this work," Iwamoto said. "The larger you get, and the further away you get from your employees, the more intentional you have to be in tying them in."
Family & Nursing Care has 15 guiding values, Kursban said. Every week there's a companywide "stand up" meeting. During those meetings, an employee highlights how they lived out that week's guiding value in their work. After that cycle ends, a new group of 15 employees volunteer to participate in these "Stand-Up" meetings.
Kursban said, "It's like a drip, drip, drip that gets into their DNA in a subtle but consistent way. It's proven to be a very effective way to highlight what we're doing well, which strengthens our company culture, and ultimately integrates into our operations."
Posted by
Chris Killian is a Detroit-based content producer and veteran journalist focused on innovations and tech trends in industries such as healthcare, manufacturing, education, and more. In his spare time, he likes to cook, play guitar, and work on his '84 VW Westphalia, Harry, trying to coax him into another open-road adventure.
Join us in Napa!
The retreat for home health care and hospice leaders innovators.
May 19-21, 2024
Learn More